This current series, 'sans serif' takes the human condition as subject and conveys psychological states of humanity with gesture and context,
 meditating on our isolation experiences and desire to escape them. 
In these canvas paintings, gestures and veils of acrylic, oil and marker obscure and expose aspects of narrative storylines, defining and intensifying action in a non-predetermined fashion, heightening the dialogue while skewing the narrative. Figurative elements vary from shapes of recognizable humans to biomorphic gestural images and abstract figures influenced by science fiction, Mayan Art, and 1950's-type figural expression, and inhabit a primordial world suggestive of vegetation, architecture and insect-like forms. Each organism is presented in the constant act of defining and transforming its identity in our present era. Surrealist, measureless environments are minimally presented and act as sites of a stage play where the story is abandoned. Cleared landscapes are depicted by the sterilized white gesso landscape ground and function as tabula rasa awaiting a new paradigm, absence of a gestalt that existed before our present moment. 
Flowers, foliage and water are foils to the figures, demonstrating flux of identity.
_______________________________________________________________________________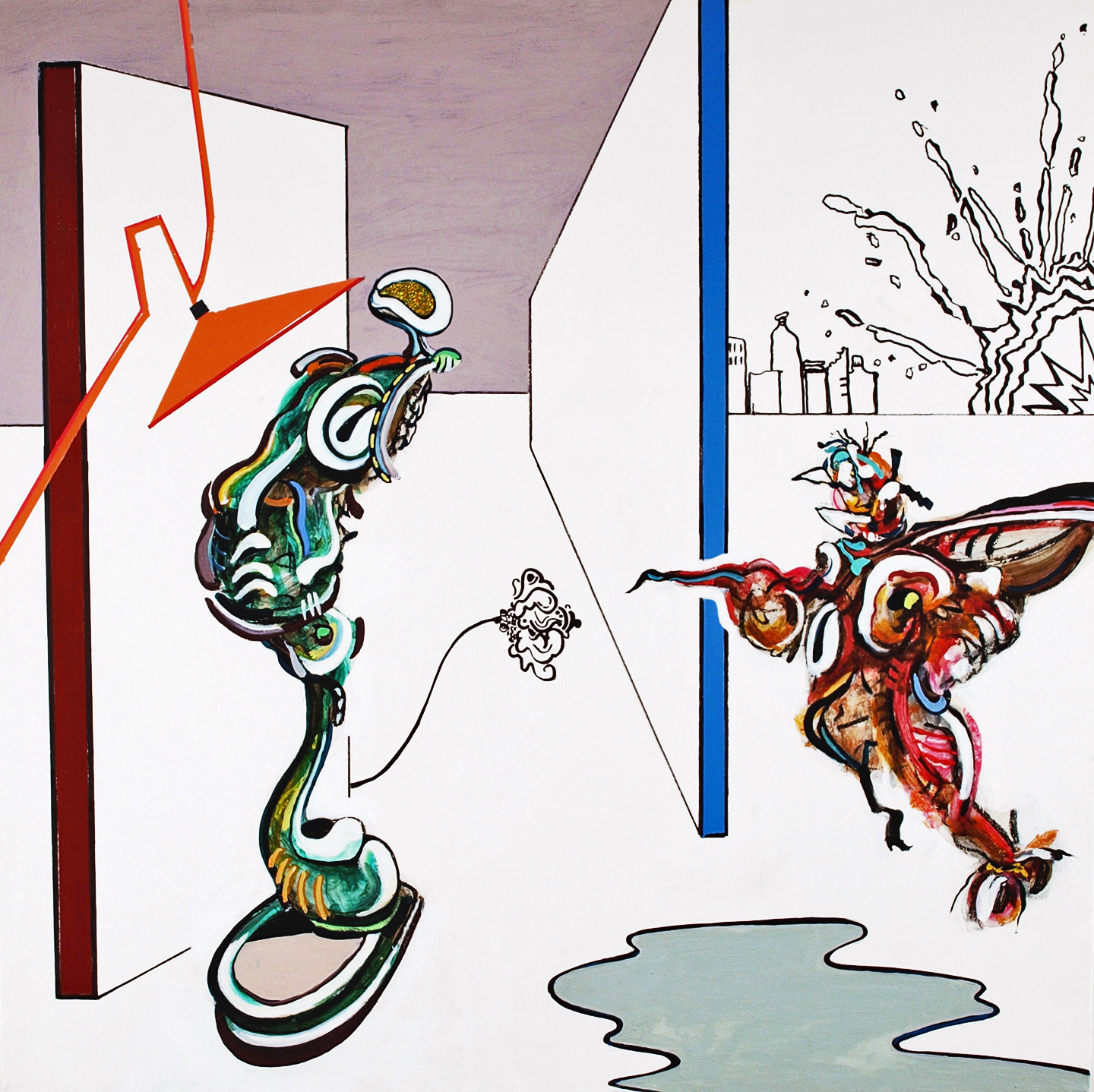 Randall Schmit's paintings are included in the collections of The Metropolitan Museum of Art (The Met), The New Orleans Museum of Art, The Ogden Museum of Art, The Birmingham Museum of Art (AL), Frederick R. Weisman Collection and Museum of Art, (Malibu), and many others. He has been awarded the Adolph & Esther Gottlieb Foundation Award, the Pollock-Krasner Foundation Fellowship, and many others.